Preventative Maintenance Keeps Your Vehicle Running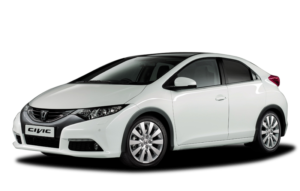 The key to keeping your vehicle on the road is staying up-to-date with a quality maintenance schedule. The best time to handle an auto repair need is BEFORE it ever causes any problems. All of our AnD mechanics know exactly how your vehicle is supposed to sound and perform, so we can nip any potential future problems before they occur.
AnD Automotive technicians are equally experienced with cars, trucks, and SUVs. Our service and maintenance take your vehicle's age, your driving habits, and the manufacturer's recommendations into account so that we can have your vehicle running at peak performance. Your vehicle is always in good hands at AnD no matter if you're coming to us for a simple oil change or for one of our variety of maintenance services – including lube services, tune-ups, tire services, inspections, check engine light diagnostics, and much much more!
We Specialize in the Following Services:
general repair and maintenance
oil change service
brakes
suspension and steering repair
air conditioning service
electrical testing and diagnosis
out-of-province and insurance inspections
tire service
Schedule Your Auto Service Appointment Today!
We're busy at our 4113 44th Avenue location serving the community and servicing all vehicles, but we definitely want to make time for you! Schedule your appointment with AnD Automotive today! We can't wait to see you in the shop!